It's Friday!!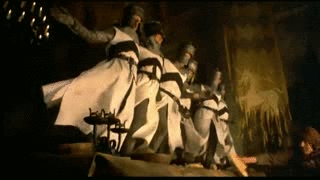 I'm a little excited (can you tell?). I was scrolling through my old posts when I came across my last (and incidently my first) weekly highlights post, published 6 weeks ago. Part of the reason I started this blog was so that I could share my experiences, but also so I could look back and remember what I was doing at this stage in my life, I'm not going to remember much if I never post though am I?
As of today I'm committing to a weekly post schedule, so you're going to be hearing a lot more from me. I'll be sharing more recipes (like I need more of an excuse to cook) as well as more workouts and other bits and pieces. Get excited people!
So, to start my new blogging life, here are some of my weekly highlights.
As mentioned in a previous post, I've been having some calf issues. Thanks to my amazing physio, I completed a 12km run pain free and at my fastest pace yet!
Some Canberra friends came down for a bucks night on the weekend. It was so much fun just hanging out and catching up.
I'm feeling on top of my PhD, I'm at the point now where I feel confident enough to make suggestions and take the lead with some aspects of my project, which feels amazing.
I got a bike basket! For my birthday my grandma kindly offered to buy me a bike rack and basket and I finally got around to buying it on Thursday. This may not seem that big, but it means I no longer have to ride with a massive backpack everywhere, which is huge to me :p
This weekend I'm hoping to do some DIY type projects to spruce up the apartment, hopefully they're a success and I can share them with you next week!
Some questions for you: What are some of your weekly highlights? Any plans for the weekend?
xx Ellen